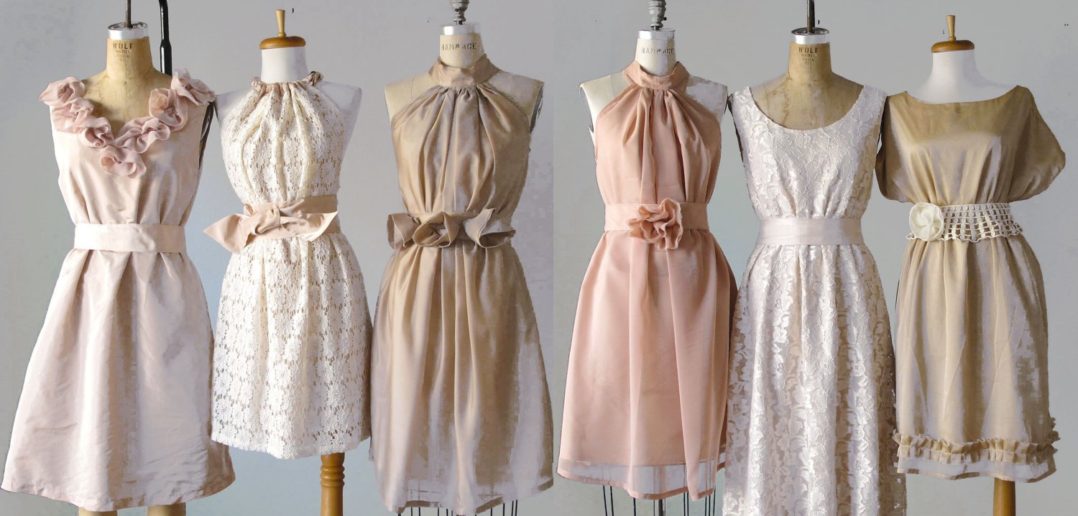 8 Styles You Should Rock this Spring
BY KELLY ROBBINS ON FEBRUARY 13, 2017 STYLE
As spring rolls around, we all get excited about swapping out those bulky sweaters and clunky boots for a more alluring silhouette. For that reason, the warming weather is a great time to refresh your closet for the coming months. Here are the eight key styles that are expected to be hot in Spring and Summer 2017.
1. Hot Hues
According to Allure, bubblegum pink will reign supreme this year when it comes to spring's traditional brights. Strawberry and fuchsia shades were big at the Balenciaga show this year. Elle notes that yellow will be the color of Spring 2017; though it's notoriously difficult to wear, with some searching you can find the right sunny shade to fit your skin tone. To round out the sorbet inspiration, tangerine is also expected to pop this season.
2. Sassy Stripes
Stripes are considered a classic more than a trend, but this year's version is bigger than average and brighter than ever. Look for candy-colored striped tees to add to your wardrobe as your new Saturday afternoon staple. According to Elle, the best stripes for spring are inspired by vacation life (think beach umbrellas and lounge chairs). Stripes were shown this year at both the Proenza Schouler and Marc Jacobs runway shows.
3. Slogan Tees
Message T-shirts are making a comeback for Spring 2017, this time with a political flair. For example, Christian Dior showed a model with a shirt at his runway show reading "We Should All Be Feminists," while Stella McCartney models sported tees that read "No Fur, No Leather," a nod to the designer's sustainable ethics. If you feel strongly about a social issue, it's time to make a (fashion) statement.
4. Fashion Sneakers
An extension of the athleisure trend of recent years, this look allows urban dwellers to be both comfy and stylish as they navigate the streets. Look for sneakers with glitter embellishments, satin, and leopard print to ensure your shoes are up-to-the-minute, a departure from the clean, classic white and retro styles that have prevailed for the past few seasons.
5. Floral Prints
This classic look gets an upgrade for spring with bright colors, cartoonish artwork, and even a few pieces of fruit mixed in with the pattern. For a retro look that remains in style, opt for flowing floral dresses and even vibrant trench coats that add a pop of color to your warm weather wardrobe. Specifically, patchwork floral dresses that were anything but hippie made waves at the Rag and Bone runway show, according to Glamour.
6. Shoulder Pads
While this look hasn't been in since the 80s, shoulder pads are actually making a comeback this year, with futuristic architectural versions shown by Balenciaga and Yves St. Laurent. This just may be a backlash to the overdone bare shoulder look of recent years; bell sleeves are also expected to be big for Spring 2017. Bare shoulders aren't completely gone, though; designers are showing just one shoulder cut out instead of two on 2017's trendiest blouses.
7. Mules
On the rare occasions when your stylish sneakers just won't cut it, opt for a mule rather than a traditional heel to stay on trend. This classic heel-baring shoe will come in a range of silhouettes and styles for 2017, with hot options including velvet, satin, and even intricately embroidered pairs.
8. Nude as a Neutral
"In contrast with the spring brights, nude is expected to be the hot neutral this season, adding sexy appeal to even the most basic of ensembles," said TAGS. Nude bathing suits, jackets, pant suits, and slip dresses were shown by designers like DKNY this season.
Shared from NewsBreak
http://www.newsbreakapp.com/n/06GuXexZ?s=a3